Learn How
Our Approach Can
10x Your Growth
Here's how we scale your business through world class media buying execution, data-driven creative development, and customer journey optimization.
Our Media, Creative, & Tech Capabilities
Media Execution
We are able to pair top of the funnel acquisition campaigns with robust remarketing strategies to guide users from awareness to product consideration with high levels of efficiency.
Our winning media buying approach includes:
Audience Exploration & Exploitation
Algorithmic Scaling
AI-Based Bidding Models
Granular & Methodical Campaign Structure
High Impact Ad Format Adoption
Unique Customer Journey Mapping
Rapid Creative Production
We create, measure, and iterate creative concepts rapidly to drive elite performance across Facebook, Instagram, YouTube, Google, Snapchat, Pinterest and more.
Channel Specific Creative
At Jump we create over 100,000 ad variations per client, per year!
We understand users engage differently on each marketing channel. Depending on the media channel, our creative will be uniquely tailored to the user's viewing experience to maximize conversion potential.
Our ability to produce fresh, channel-specific creative at a regular cadence will keep creative refreshes frequent and performance at its peak by eliminating ad fatigue and increasing efficiency.
To gain user attention and attract engagement, we develop creative that not only hones in on your brand's value and benefits, but we also layer in emotional cues to invoke user emotion.
Multi-Variant Creative
Our creative and media buying teams have perfected the process of multi-variant testing, where we split unique headlines, body text, call to actions and visual assets to assess a breadth of creative permutations across different audience targets.
We are able to pass multi-variant asset data into our real-time business intelligence tech stack which provides granularized performance insights down to each creative element and channel combination.
Conversion Focused Landing Page Design and Development
We also provide the content, design and development for a variety of different lead generation landing pages strategies. We are able to create a fresh mix of conversion focused funnels that include advertorials, listicle, custom product landing pages and quizzes.
Business Intelligence Reporting
Our business intelligence framework layers channel-specific reporting on top of your CRM data to provide real-time sales metrics that drive our decision making for creative and media execution.
CMO Reports
Detailed reports for real-time sales revenue, media-driven gross profitability, predictive customer lifetime value and more.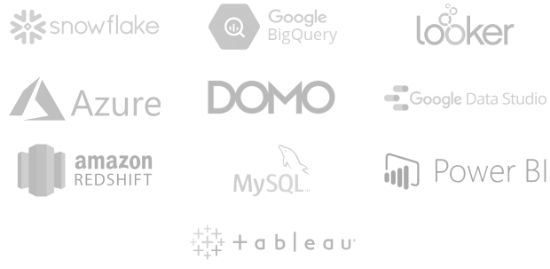 Collecting Data
We manage all the data integration and processing needed to drive your custom business dashboard.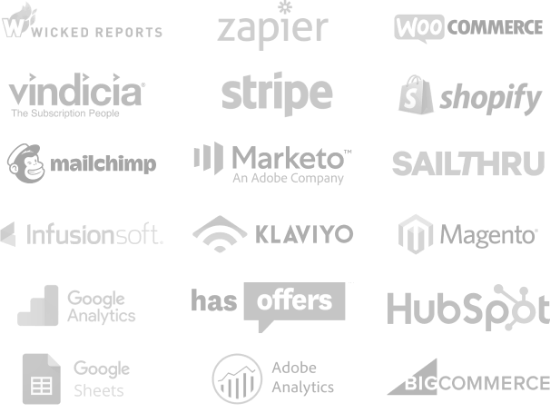 Creative Analysis
We analyze creative down to individual elements from the image, video, or ad copy to find what is driving conversions.